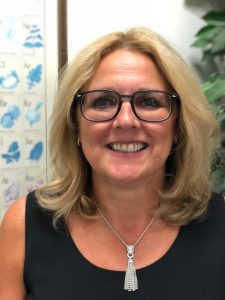 Professor, Chemistry and Biochemistry
The Seley-Radtke group's NIH-funded research employs a chemical biology approach to
nucleoside, nucleotide and heterocyclic drug discovery and development with therapeutic
emphasis on antiviral, anticancer and antiparasitic targets and overcoming resistance to currently
used drugs. Current focus is targeting Ebola, Zika, Dengue and MERS viruses. She has served as
the Program Director for UMBC's Chemistry-Biology Interface graduate training program
funded by NIH since 2007. This program promotes hands on cross disciplinary research for
almost 50 PhD students from four departments at UMBC and UMB. She is currently the
Immediate Past President and Secretary-Elect for the International Society of Nucleosides,
Nucleotides and Nucleic Acids and a Board member of the International Society for Antiviral
Research. Prof. Seley-Radtke also serves as a standing member for several NIH study sections
and is an Associate Editor for three scientific journals – Antiviral Chemistry & Chemotherapy,
Molecules – Chemical Biology, and Current Protocols in Chemical Biology.