Professor, Biological Sciences
Robert and Jane Meyerhoff Chair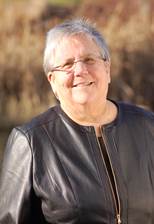 Phyllis R. Robinson has been a member of the Department of Biological Sciences at UMBC (The University of Maryland, Baltimore County) since 1992. Her research has focused on the problem of phototransduction, ie how information in the environment in the form of light is transformed into an appropriate biological signal. Her research has resulted in 38 peer-reviewed publications and several book chapters. She has mentored 9 PhD students, and over 35 undergraduates. Her mentoring has been recognized by the University System of Maryland Board of Regents with a Faculty Award for Excellence in Mentoring in 2002 and a mentoring award from the Leadership Alliance in 2006.
In addition to her research program, Phyllis is known for her efforts to increase the participation of women and minorities in science at UMBC. She co-founded the Women in Science and Engineering group at UMBC and was a Co-PI on the UMBC NSF ADVANCE grant and currently co-chairs the University executive committee on Gender and Diversity in Science, technology, engineering and math. Her work on behalf of women in STEM was recently recognized by UMBC's President's Commission for Women Achievement Award in 2012.
Phyllis is a Boston native who graduated with BA in Biology from Wellesley College, a Ph. D from University of Wisconsin-Madison and did her postdoctoral work at Brandeis University.